Dine with Jonah Reider - Auction
CURRENT HIGHEST BID: $175.00 - MG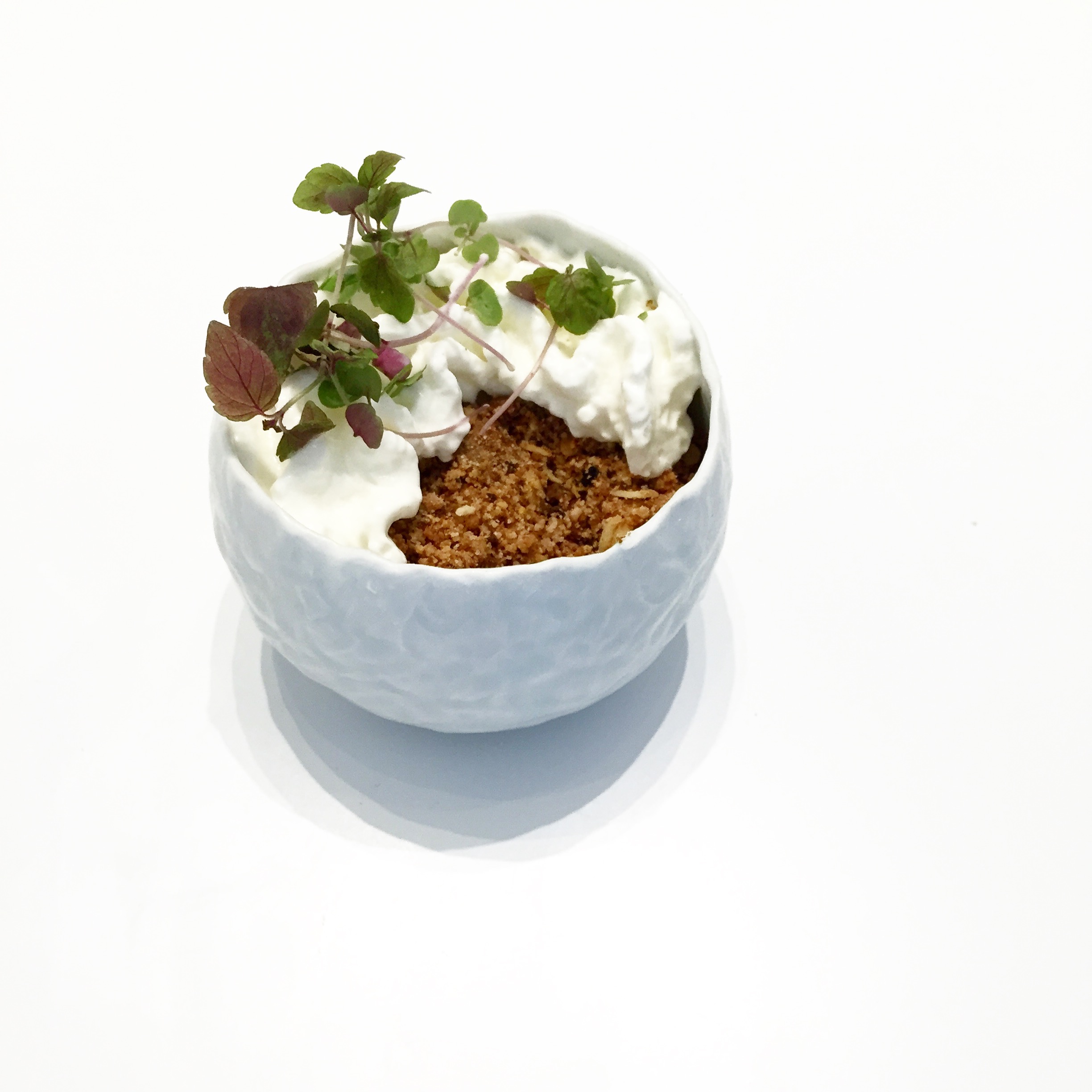 Images from left to right: Ceramics set for auction, bowls, small bowl with rhubarb Crumble, and large pour.
FRONT and PITH are auctioning four unique dinners with Jonah Reider. Jonah Reider is founder of Pith, the Columbia University dorm supper club. He has taken his supper club from his dorm to FRONT art space. Alongside Mr. Reider, you will learn new recipes, design and compose plates, and enjoy a feast of ingredients, flavors, and textures.
Each experience is for two people and has a duration of 60-90 minutes. The available times are as follow:
Friday May 27, 2016, 6:00pm-7:30pm
Friday May 27, 2016, 8:30pm-10:00pm
Saturday May 28, 2016, 5:30pm-7:00pm
Saturday May 28, 2016, 8:00pm-9:30pm
Each experience will include one ceramic set. A second set is available for purchase. You can find the bidding form below.
Bidding will end on May 26, 2016 at 11:59 pm. Winners will need to complete bid payment by May 27, 2016 12:00pm.
How bidding works: Fill out the form below and place your maxium bid on the bid line. Highest bidder will be displayed on the top earning them first pick on the list of available dates and time. Bidders can outbid lower ranking bids. We will make our best effort to accomodate bidders schedule in the event they are not available for the times above. For inquiries or comments please email front@frontartspace.com
CURRENT Highest BID: $175.00 - MG
SECOND HIGHEST BID: $125.00 - LC
THIRD HIGHEST BID: $100.00 - JR
FOURTH HIGHEST BID: $50.00-DC
(Last updated 5/16/16 8:00m)